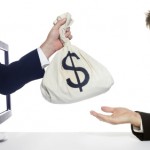 There are many sources of passive income. Some you are familiar with are: real estate, stock dividends, bonds, interest on checking just to name a few. But to build substantive income from these sources requires a large principle or financing in the case of real estate. Most of these options are out of reach of most people but there are other choices.
What this blog will discuss step by step is how to build passive income. With just a few bucks and some hard work you can have a substantive income online from Clickbank.com.
So What Is Clickbank?
Clickbank is a marketplace of digital online products. These products are ebooks ( "electronic books") developed by writers targeting specific niches.
Essentially clickbank is the broker between the ebook vendors and product affiliates (that's you). Vendors place their products on the site and share a portion of the revenue with affiliates. In most cases your share of revenue is 60%-75% so it gives you the incentive to promote their product.
What Are These Ebooks About?
There are hundreds of niches Clickbank ebooks cover. Some of these include Weight Loss, Health and Fitness, Parenting and Families, Self Help, Home and Garden just to name a few. Finance, Credit On Clickbank you will find products that are focused on a given niche.
How Do You Make Money With Clickbank?
As an affiliate you get the chance to choose the product you want to promote. After you have picked one, you setup up a website to promote it. If someone comes to your site to buy the product, Clickbank processes the order and later sends you a share of your portion of the sale. That's in a nutshell how it works.
But of course there is more to it than that and that's what I'm going to be writing about.
My next post will take you through how to choose Clickbank products with Clickbank and research a given niche.